Auditions
 The Savannah Sipping Society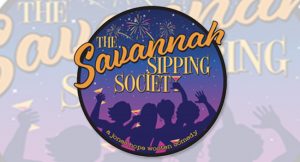 Sunday November 10th time TBD – likely 6- 8 p.m.
(Please contact prior) 
Tuesday November 12th 6 – 8 pm.
at Caledon Townhall Players Theatre
18365 Hurontario Street, Caledon Ontario  
YOU MAY WANT TO PREPARE a short monologue or long joke if you do not feel you do well at cold reads. 
THIS SHOW IS AN ACT-CO FESTIVAL ENTRY 
Plot:
Four older southern women come together on their quest for restarting their lives. Their new life coach – Jinx, leads them to new beginnings in a series of hilarious adventures as they find true friendship! 
Roles are intended for women of a Certain Age –an excellent opportunity for older actresses. Because as we age, eyesight begins to affect our night winter driving, rehearsals will occur during daylight hours. Actresses auditioning will need to be able to flex time at least one rehearsal to 10 am to 4 pm on a mid week day as well as one weekend rehearsal. 
Characters:
RANDA COVINGTON, 49 (40-60) An out- of- work architect, who was thrown out of her firm for outrageous conduct. Lacks self-confidence. 
DOT HAIGLER, 69 (55-80) Retired widow; came to their retirement home, only to have her husband pass away before they could enjoy any of their plans. 
MARLAFAYE MOSLEY, 57 (45 – 70)) Business woman (sells booze) whose husband ditched her for a new trophy bride…very bitter…. 
JINX JENKINS, 53 (40 – 65) Confident wanderer, dabbler, decides to become a life coach and gets the group to let her try to help them. 
ASM- GRANDMOTHER– (20-90) non-speaking part; would only need to be at some weekend rehearsals. 
REHEARSALS: Dec. – Feb. at the theatre
SHOW DATES:
Evenings 8:15 p.m. Feb. 21, 22, 28, 29, 2020
Matinees 2:15 p.m. Feb, 22 & 29, 2020
Dinner Theatre 6:30 p.m. Feb 22 & 29. 2020 
FURTHER INFORMATION: 
Contact Director: Pamela Niesiobedzki-Curtis,  905-877-4134,  pniesiobedzki@hotmail.com 
or Producer: Judy Lewis blackheath2011@rogers.com 
If you are interested in getting involved as part of the production team, please contact Pam or Judy.